IRS Urges Americans: Come Clean Now, Before We Read Panama Papers
Panama Papers May Trigger Demand for Good Government
German paper says it won't publish all offshore files
Chinese Censors Erase #PanamaPapers Evidence From Web
China squelches Panama reports on hidden wealth
Panama Papers: The secret offshore world of the elite
Mossack Fonseca leak reveals elite's tax havens
The $2bn offshore trail that leads to Vladimir Putin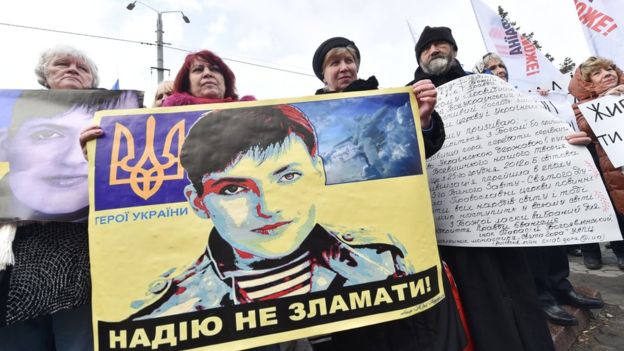 Supporters brandished posters of Ms Savchenko, calling her a "hero"

Ukrainian pilot Nadiya Savchenko given 22-year sentence

Ukraine officer Savchenko mocks judges in final appearance


Expat Sheng Xue reaches out about Chinese government's intimidation
China's overseas critics under pressure from smear campaigns, cyber attacks
Ottawa Christian Writers' Conference on Saturday, April 2, 2016
Miss World Canada Anastasia Lin speaks at The National Press Club
David's remarks at showing of "Human Harvest" film at the Marda Loop Film Festival in Calgary
Mitt Romney calls Trump a 'phony' and a danger to GOP(Reuters Mar.3)
Robert L. Bernstein Acceptance Speech of the "Human Rights and Freedom Defender"
Wei Jingsheng Foundation Release, Feb. 11, 2016
Tsai Ing-wen elected Taiwan's first female president (Photo Credit: Epoch Times)


Professor Katrina Bramstedt, Ph.D., medical ethicist from Bond University (L) and Professor Maria Fiatarone Singh, M.D., a member of the Medical Advisory Board for Doctors Against Forced Organ Harvesting (R) provide expert commentary to an audience attending a screening of the film 'Hard to Believe' at N.S.W. Parliament House in Sydney on Oct. 28, 2015. (Epoch Times)

'Hard to Believe' Screening: Expert Panel Heightens Sense of Responsibility





Service in Tbilisi, Georgia, with Bishop Songulashvili on Christmas Day (Georgian calendar)

David's remarks to annual meeting of First Step Forum in Tbilisi, mostly about China


People stand in front of a specially illuminated facade of the Wilanow Royal Palace in Warsaw, Poland, on Dec. 6, 2013. The illumination is a winter attractions for tourists. (AP Photo/Alik Keplicz)

Rule of Law Democracies Versus Authoritarian Kleptocracies in Europe and Asia Pacific
R to left panel at San Marcos, California, on human rights in China: Hugo Peng, Chen Shiz hong, Greg Autry, Anastasia Lin and David.

Human Rights and Governance in China Today

Why are Canada's party leaders ignoring China?

Human Rights Panel Says Westerners Don't See the 'Real China'

Medical experts explain party-state semantic trick to argue that organ pillaging/trafficking in China no longer violates international medical norms
Gao Zhisheng, a human rights lawyer, meets the media after being detained by Chinese security agents for 13 months at a teahouse in Beijing, China, on April 7, 2010. (AP Photo/Gemunu Amarasinghe)

ABOTA urges U.S. involvement on behalf of Chinese human rights lawyer Gao Zhisheng

Human Rights and Governance in China Today

China's Creepy New Form of Oppression

Interview with Gao Zhisheng

Chinese Rights Lawyer Gao Zhisheng Said to Be Disappeared After Breaking Silence

Interview: China tortured leading rights lawyer Gao Zhisheng

Tortured China Rights Lawyer Gao Zhisheng Speaks Out

Gao Zhisheng: Chinese lawyer describes 'torture'
David meeting with legislators and MDs in Taiwan about organ pillaging/trafficking. Taiwan now has among the world's best legislation banning commerce in human organs by its nationals.

David's notes for the book tour in five cities in Taiwan.
Why Did You Do That autobiography of David Matas launched in Ottawa

Transparency of organ donations: The case of China

Organ Transplant Abuse in China: What is to Korea to do?

A European Union investigation into transplant abuse in China

The Iran Nuclear Deal

A Liberal Human Rights Agenda

Global peer pressure and transplant abuse in China

Avoiding complicity in foreign transplant abuse

Barry Craig review of Matas autobiography

David Matas talks Chinese organ harvesting at Perth victim symposium

Transplant Profession Standards as a Source of International Law

David Matas: Life as a Human Rights Defender

26 Teens Rode 3000 Miles Across the US to Free Innocents Tortured in China
(Photo Credit: The Epoch Times)
Conflict takes centre stage at worldwide education conference
(Photo Credit: The Epoch Times)
Graduates from South Sudanese-Canadian community at celebration in Ottawa, piped in by 78th Fraser Highlanders.

David's remarks at event
Conservative trailblazer Flora MacDonald dies aged 89
Round table meeting on Iran as a democracy at home of Maryam Rajavi near Paris

David's remarks at meeting
'Human Harvest' Among the Powerful Storytellers Awarded the Peabody
(Photo Credit: The Epoch Times)

David Kilgour: Jiang Zemin "Should Be the First to Be Indicted"
Presentation at the Congress of Humanities and Social Sciences (Maria Cheung)

NAMING, SHAMING AND ENDING A CRIME AGAINST HUMANITY IN CHINA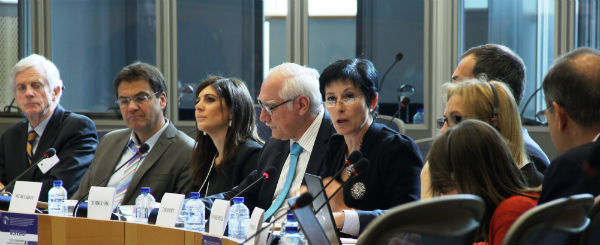 Joëlle Hivonnet, with European External Action Service, speaks at a recent workshop about organ harvesting in China held by the European Parliament on April 21 in Brussels, Belgium. (Epoch Times)

Minghui account of workshop

EUROPEAN PARLIAMENT WORKSHOP ON ORGAN HARVESTING IN CHINA


Stalin and Lenin

What Putin Really Wants

An Arrest in France Freaks Out the Kremlin Kleptocracy

Putin accuses British anti-corruption campaigner Browder of three murders

How to Identify the Kremlin Ruling Elite and its Agents

Navalny, Anti-Rutabaga Candidate

Russia and the West: Handling the clash of worldviews

RT, Sputnik and Russia's New Theory of War

A Show Trial in Moscow

Russia-Linked Hackers Breached 100 Nuclear and Power Plants Just This Year

Ukraine Accuses Russia of the Unthinkable: Terror Attacks Against Its Own People

The Russian Company That Is a Danger to Our Security

Trump's Real-Estate Ambitions in Russia

HOW COMRADE TRUMP UNLEASHED A COLD WAR IN AMERICA

Academy of Science Independence Imperiled

Power of the Siloviks Widens

Russian Poverty Statistics

Ssh! Don't mention the revolution

Ukraine president calls for an end to Russian aggression

Why Donald Trump's dinner chat with Putin matters

Ukraine's Risky Bid to Join NATO

Trump's Son Met With Russian Lawyer After Being Promised Damaging Information on Clinton

Timothy Snyder on Germany's responsibility towards Ukarine

Why Rep. Adam Kinzinger Is Raising 'Holy Hell' Over Russia

Russian opposition leader Alexei Navalny barred from standing against V. Putin in election

The Banality of Putin

RUSSIA MAY HAVE HACKED ELECTION SYSTEMS IN 39 STATES

The New Face of Russian Resistance

Macron levels remarkable attack on Russian 'propaganda' organs as Putin stands by his side

Watch the short video of the press conference with Putin squirming from Macron's remarks

Inside Russia's Social Media War on America

On banning the Jehovah's Witnesses in Russia

Dezinformatsiya: The past, present and future of 'fake news'

IS TRUMP'S CHAOS TORNADO A MOVE FROM THE KREMLIN'S PLAYBOOK?

Secretary Tillerson, Here's Why Taxpayers Should Care about Ukraine

What Did Putin Know and When Did He Know It?

Don't Ignore Putin's Trail of Blood

Here's why the latest Trump-Russia revelations are so important

Why is Canada so weak on Russia?

Putin: Last Week Tonight with John Oliver (HBO)

De-Christianization in the West is a real threat. But Putinism isn't the answer.

HUMAN DIGNITY, PUTIN AND THE TRUMP ADMINISTRATION

TRUMP, PUTIN, AND THE NEW COLD WAR

The Azeri-Agaralov-Trump Connection

A Bad Day for Historical Truth in Russia

Donald Trump seeks a grand bargain with Vladimir Putin
- It is a terrible idea

Taras Kuzio: Poroshenko should stop calling Russia's war an 'ATO'

The sanctions on Russia are working, Mr. President: Don't lift them prematurely

Vladimir Putin: The Art of the Bluff

Russian dissident Kasparov warns of a Trump-Putin alliance

Vladimir Putin, war criminal -
The Russian leader has a long record of inhumanity

Vladimir Putin wants a new world order. Why would Donald Trump help him?

The Kremlin should hold off any celebration over Rex Tillerson

Aleppo has fallen and so has humanity. We are disgraced

The Perfect Weapon: How Russian Cyberpower Invaded the U.S.

The alarming response to Russian meddling in American democracy

Russia Hacked Republican Committee but Kept Data, U.S. Concludes

Russia, NATO, Trump: The Shadow World

Americans keep looking away from the election's most alarming story

The Russian Expat Leading the Fight to Protect America

Canada called on for cash to counter Putin's propaganda campaign in Europe

Ukraine Scores Diplomatic Breakthrough

Russia is negotiating with Germany and France over Ukraine

The threat from Russia - How to contain Vladimir Putin's deadly, dysfunctional empire

The Growing Danger of Military Conflict with Russia

Syria conflict: Russia's Putin halts France visit amid row

Putin backs WW2 myth in new Russian film

We take you to the frontlines of Ukraine's proxy war between the West and Russia

Russia Is No Longer India's Reliable Friend – OpEd

Putin's Ultimatum to the Next U.S. President

Vladimir Putin's Outlaw State

MH17 missile 'came from Russia', Dutch-led investigators say

The Siloviki Coup in Russia

Forbes: Putin brings back the KGB

One Answer Too Many: The Fall of Russia's Only Independent Pollster Levada

How Do You Get to Be a Governor in Vladimir Putin's Russia?

The Real Power of Putin

Religious Freedom Revoked in Russia

Russia's 'valiant hero' in Ukraine turns his fire on Vladimir Putin

Russia's Cyberwar in Ukraine is Relentless – This Hacktivist Strikes Back

Navalny: Russia Run by 'Mafia' System

Crimean Tatars celebrate Eurovision win, Russians cry foul

Russia's Hybrid Warfare is Harming Germany

PUTIN IS SECRETLY PLOTTING TO TOPPLE MERKEL

Report details Russian system to evade Olympic doping tests

PUTIN IS A 'SMART BUT TRULY EVIL MAN,' SAYS MADELEINE ALBRIGHT

Russia's Perpetual Geopolitics

Revealed: the $2bn offshore trail that leads to Vladimir Putin

MH17 - Potential Suspects and Witnesses from the 53rd Anti-Aircraft Missile Brigade

Book Review By David - FRAGILE EMPIRE welcome for Assad

Syria crisis: US attacks Moscow welcome for Assad

Putin: 'Thousands' from former Soviet bloc fighting with IS

Flight MH17: Russia and its changing story

Syria, Russia And Reality

Putin tries to change the subject

Russian property secrecy criticised amid corruption fears

Putin Losing in Ukraine, Looks to Syria

SEARCHING FOR STRATEGY IN PUTIN'S RUSSIA

Why the U.S. does nothing in Ukraine

David's remarks

Obama and Europe - Missed signals, renewed commitments

Putin in the dock

Without a foreign-policy rethink, Russia is doomed to irrelevance and decline

MH17 crash: Russia vetoes UN resolution for international tribunal

Putin: mediocrity at the helm

A Ukrainian artist uses 5,000 cartridges in her portrait of Vladimir Putin

Moscow's Mistreatment Of Ukrainians In Russian Prisons Prompting Kyiv To Act

Russia is top threat to national security, US general says

Greece?s Russian fantasy; Russia?s European delusion

Will Moscow Push for Settlement in Ukraine?

Russia cuts off power supplies to Ukraine rebels: Kiev

In defense of Ukraine

Moscow Patriarchate's loss of Ukrainian churches will render 'Russian world' idea a purely militant nationalism, Falikov says

Putin much weaker than some think

On Russia's Ongoing Violations in Ukraine

Hiding in Plain Sight: Putin's War in Ukraine and Boris Nemtsov's Putin. War.

How Russians Lost the War

The real threat to Europe lies in Ukraine rather than Greece

The Interview: NATO Secretary-General Jens Stoltenberg

A Kremlin Conspiracy Gone Wrong?

Ukraine preparing for 'full-scale war,' says former envoy to Canada

Putin's net-worth is $200 billion says Russia's once largest foreigner investor

Timothy Snyder, Ukraine, Russia and civil society

Goodbye, Putin

President Putin is a dangerous psychopath - reason is not going to work with him

How Russia outfoxes its enemies

Poland-Russia row sours Auschwitz commemoration

What does Putin want?

A New Policy to Rescue Ukraine

Easing Sanctions on Russia Should Not Be on the Table

Is Putin to blame for the plunging rouble?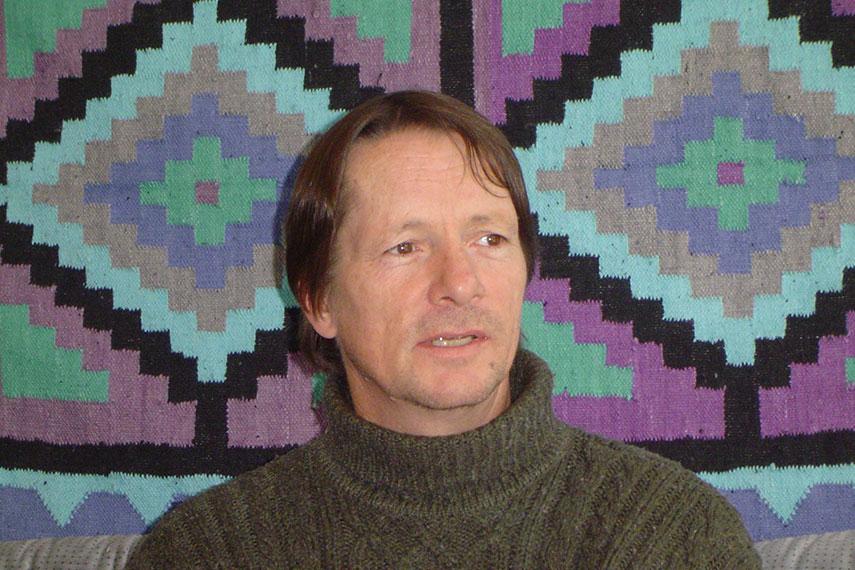 Inter Pares mourns passing of former colleague Peter Gillespie


German analyst, Arne Schwarz at a forum held during the 24th Transplant Congress in Berlin, 2012

DAFOH Exclusive interview with Arne Schwarz


Frank Moser, David Matas, Sivan Fedier Simone Schlegel and David Kilgour in front of Swiss Parliament after presentation on organ pillaging in China.

Organ Pillaging/Trafficking In China Today


Simone and Christian Schlegel and David at their home in Switzerland. Simone is vice/president of the Swiss section of the International Society for Human Rights Society and coleader of its Transplantation and Human Rights project.


Shahbaz Bhatti (9 September 1968 - 2 March 2011) was a Pakistani politician and elected member of the National Assembly from 2008. He was the first Federal Minister for Minorities Affairs from November 2008 until his assassination on 2 March 2011 in Islamabad. Bhatti, a Roman Catholic, was an outspoken critic of Pakistan's blasphemy laws and the only Christian in the Cabinet. Tehrik-i-Taliban Pakistan claimed responsibility for his killing and called him a blasphemer of Muhammad.

International Conference on Religious Freedom In Honour of Hon. Shahbaz Bhatti


Free China Screening Celebrates Magna Carta's 800 Years of Liberty and Justice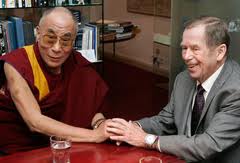 President Havel and His Holiness the Dalai Lama

TOTALITARIANISM AND FAMILY LIFE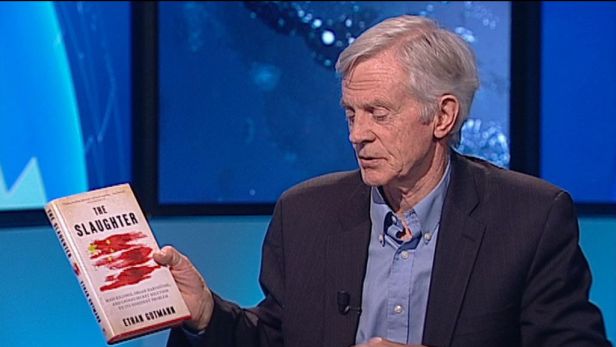 Organ trade in China has not finished yet, says Kilgour


Ottawa's Notre Dame Cathedral concluding Christian Unity Week. Canadians of origin in more than 38 countries participated. The secular International Society for Human Rights asserts that 80 per cent of all acts of religious discrimination across the world today are directed at Christians.




Teamwork and measured approach to meet challenge of 100-day programme

An extraordinary election result gives the country a chance to heal deep wounds




After Paris: Effort should be spent on understanding faith communities, not hatred




David Kilgour (L) with David Matas (C) and Ethan Gutmann (R), author of ?The Slaughter: Mass Killings, Organ Harvesting, and China?s Secret Solution to Its Dissident Problem? (Simon Gross/Epoch Times)

Chinese Regime Pads Military's Pockets Through Murder

Ethan Gutmann and Mayor Ko of Taipei

A History of Organ Pillaging in China

David's review in Spanish

China Expert Ethan Gutmann Talks About His New Book 'The Slaughter: Mass Killings, Organ Harvesting, and China's Secret Solution to its Dissident Problem'




Isis: the inside story

Linking Iran and ISIS: How American Public Opinion Shapes the Obama Administration's Approach to the Nuclear Talks

Turkey in the crosshairs: Kurds from Iraq, Syria and Turkey should unite to fight ISIS on the ground (Photo Credit: Yahoo)




Hong Kong protests may not stay in the streets,
but ?like a bad penny, I'll keep turning up? ,
By Mick Krever, CNN, December 3, 2014

HK protests may have cost Beijing Taiwan: academic

Hong Kong: It's a difficult battle, but the students should get their say

Recent footage shot from behind police lines in Hong Kong

Footage of Beating Prompts Outrage at Hong Kong Police

How Hong Kong's business elite have thwarted democracy for 150 years


Pakistani Christian Asia Bibi, sentenced to death for blasphemy in 2010, has had her appeal rejected by the Lahore High Court of Appeal

Pakistan: Stop Asia Bibi's execution for blasphemy

Pakistani Christian Asia Bibi 'has price on her head'


Retired U.S. Col. Wesley Martin speaking in Toronto yesterday at commemoration of Camp Ashraf massacre of 52 men and women one year ago by Maliki forces, stressing his concern about the present situation in Iraq, including the current blockade by the Iraqi government of 3000 residents of Camp Liberty, who are UN-protected persons but receiving neither security nor support.

Commemoration of One Year Since Massacre Of 52 At Camp Ashraf

Iran appeasement root cause of problems in the region




Wife Geng He appeals to the US government to help Gao Zhisheng receive US medical aid

FREEDOM NOW WELCOMES RELEASE OF CHINESE RIGHTS LAWYER GAO ZHISHENG CALLS ON THE CHINESE GOVERNMENT TO LET HIM TRULY BE FREE




China denies open elections for Hong Kong
(Photo credit: the Globe and Mail)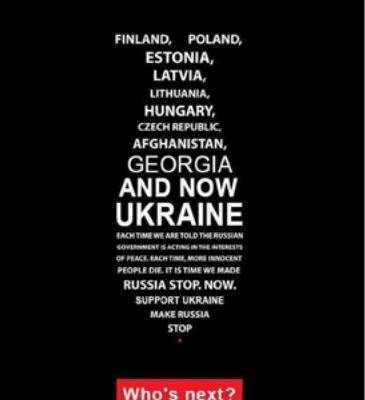 Ukraine is not the first! Who is next?


The organizing committee for Black Ribbon event in Ottawa, August 23, 2014, commemorating occupation by Hitler/Stalin of Poland, Ukraine, Hungary, Czechoslovakia, Lithuania, Estonia, Latvia, and Belarus


Canadian human rights lawyer, Clive Ansley

So, You Think a Chinese Court Is a "Court"?

The Chinese "Judicial System": A Fairy Tale of Beijing

Chinese "Courts": Western Governments and the Spirit of Berlin 1936


Speakers Expose the Transplants That Take Lives


The Slaughter: Mass Killings, Organ Harvesting, and China's Secret Solution to Its Dissident Problem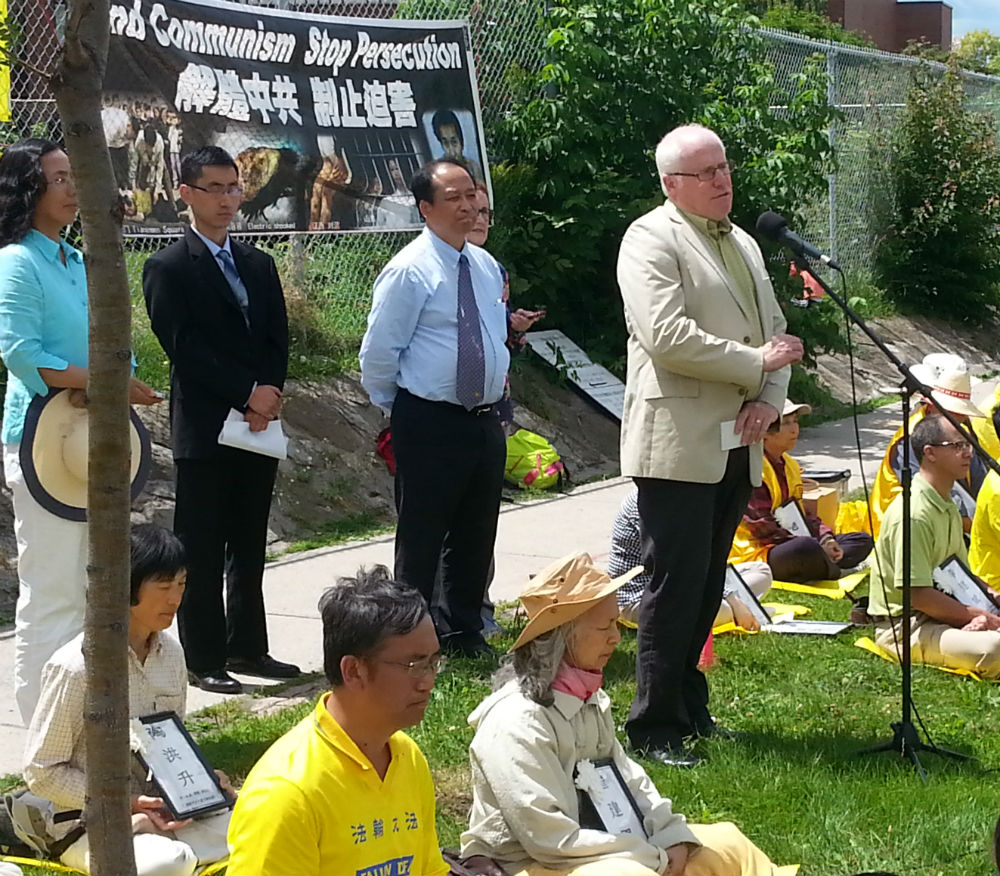 Alex Neve of Amnesty International speaking at Chinese embassy in Ottawa on commemoration of 15 years of persecution of Falun Gong

Commemorating 15 Years of Falun Gong Persecution

David's remarks


Dr. Janet Gardner-Medwin's tribute to her father

David Gardner-Medwin: marvellous human being (Photo Credit: The Telegraph)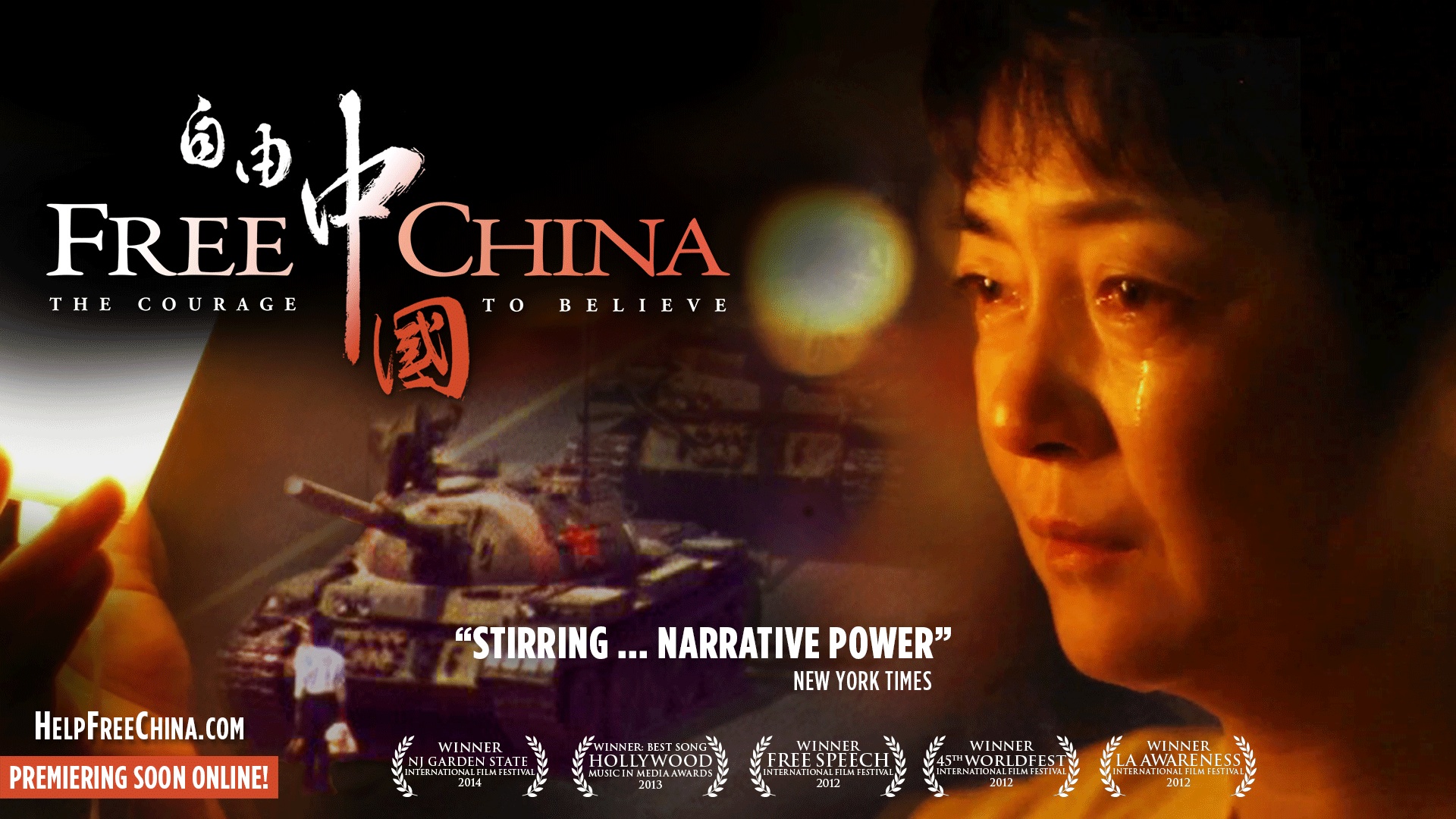 FREE FALUN GONG.FREE CHINA: It's Time to Stand for Freedom 15 Years on


Are Human Beings Merchandise?


Nelson Mandela Square Dedication Ceremony


Turmoil in Iraq: Turning a blind eye to PM Maliki's tactics will only cause more instability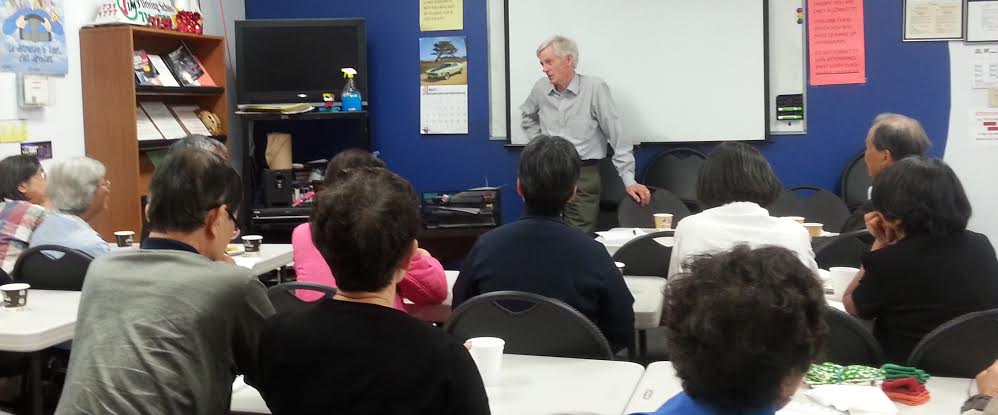 TAIWAN, CHINA AND GOVERNANCE


Testimony to Health Committee of Greek Parliament on June 4, 2014
"ENDING ORGAN PILLAGING/TRAFFICKING"


Nigerian Canadian Association Rally for the Nigerian girls
"BRING BACK OUR GIRLS"


PARACEL ISLANDS PROTEST


Remembrance Day for the dead and wounded in years of Civil War in Sri Lanka. Toronto MP Rathika Sitsabaiesan and David spoke at the event

Sri Lanka Remembrance Day


World Falun Dafa Day Celebrated in Canada


Beryl Wajsman tribute to Herb

David's tribute to Herb/Canada/Israel/Antisemitism/Love of Neighbour
Sunflower Movement protesters and David outside the Legislative Yuan, Apr 8, 2014

David's notes on Annette Lu's new book

David's notes for talks at three events

Most unhappy at handling of Sunflowers: poll
Clash at UN: China Tries to Stop Testimony by Daughter of Jailed Democracy Leader Wang Bingzhang
David's comments as moderator at event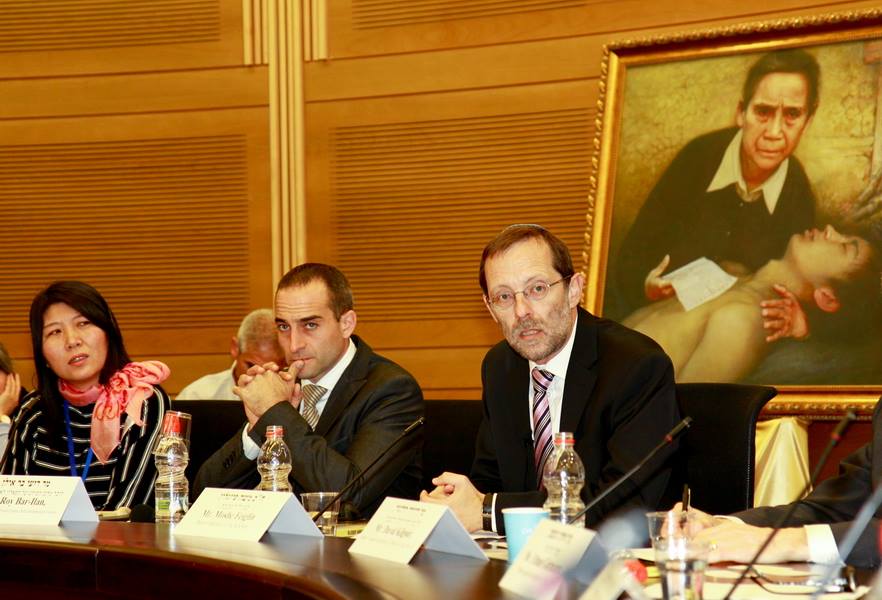 Knesset in Jerusalem on human organ pillaging/trafficking in China

ENDING ORGAN PILLAGING/TRAFFICKING IN CHINA
Some of many gathering at Ukraine's embassy in Ottawa, 23 Feb. 2014

David's remarks at embassy

UKRAINE'S CRY FOR DEMOCRACY, JUSTICE AND INDEPENDENCE

26 things found in Yanukovych's compound

Ukraine: The Haze of Propaganda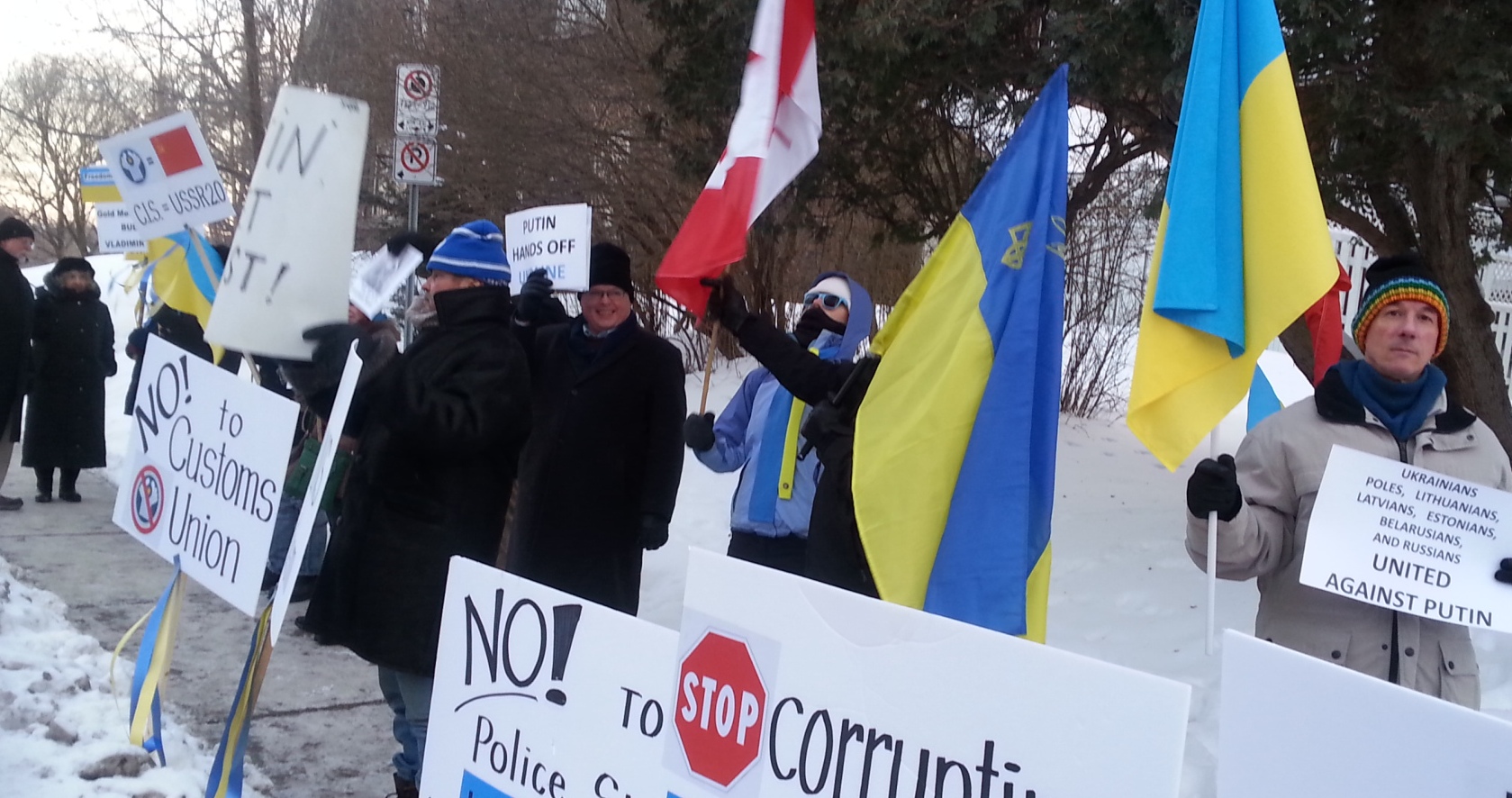 Demonstration at Russian Embassy by Canadians concerned about Ukraine, Feb 12, 2014

David Kilgour remarks at protest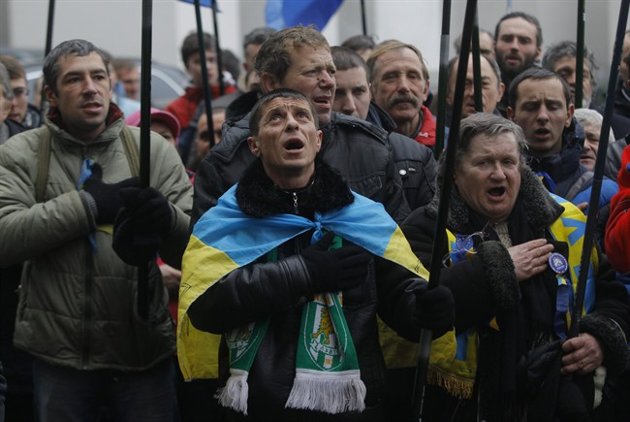 Uprising in Ukraine: Western nations must heed the cries for help
(Photo Credit: Yahoo)

Lighting candles in memory of victims of Holocaust/Shoah at Ottawa City Hall, February 3, 2014: (left to right) Hon. Irwin Cotler, survivor Vera Gara, survivor Cantor Moshe Kraus, David Kilgour, Adam Moscoe, and Michael McIntyre (rep from Ottawa Interfaith Council)

Canada's economy: Time to resurrect the manufacturing sector to spur new growth

Look to Women to Help Tackle Manufacturing Workforce Shortage, FABTECH Canada Panel to Propose
People came to House of Commons in Ottawa re religious persecution in various countries, Dec 9, 2013. (Photo Credit: Josiah Martinoski)

PERSECUTION OF FAITH COMMUNITIES IN CHINA, IRAN, PAKISTAN AND EGYPT


South Africa's Nelson Mandela dies in Johannesburg

David's thoughts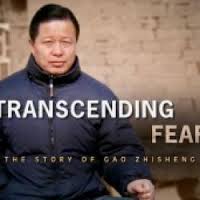 GAO ZHISHENG and "TRANSCENDING FEAR"

'Transcending Fear: The Story of Gao Zhisheng' Features Imprisoned Chinese Lawyer
Panel at 6th International Conference on Global Support for Democratization in China and Asia October 2013, Toronto

Universal Values in Engaging with Beijing

Mr. Obama, talk nukes with Iran - but don't forget human rights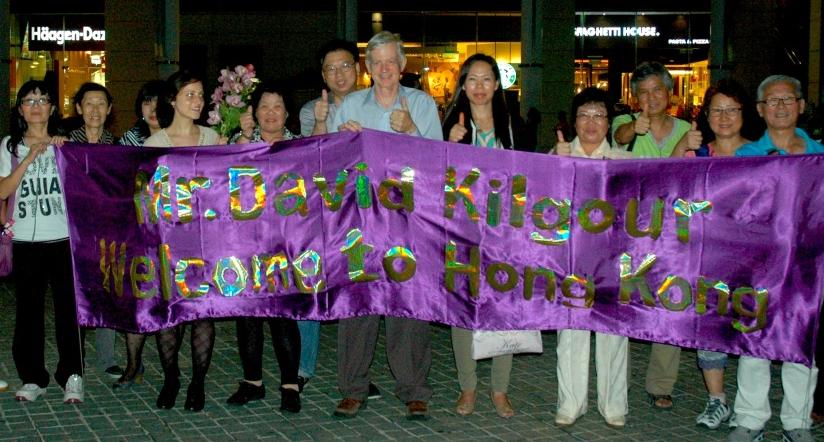 Freedom?s Hope and Peril in Hong Kong

David Speech at Public Gathering, Hong Kong

END ORGAN PILLAGING ACROSS CHINA NOW

UNIVERSAL VALUES AND NEW GOVERNMENT IN BEIJING
Ai Weiwei on China's Trial of the Century
(Photo credit: Bloomberg)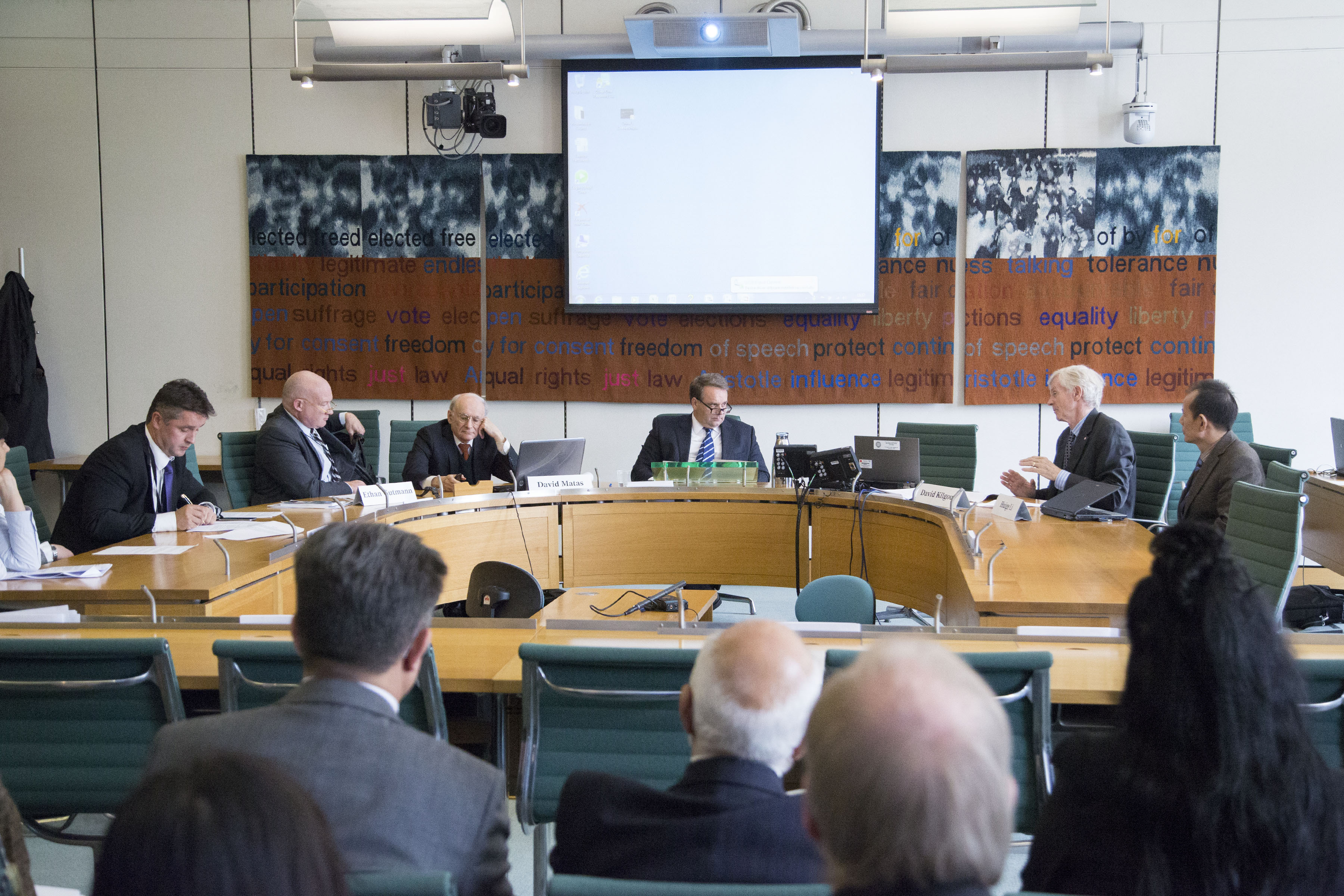 UK PARLIAMENTARIANS, June 24, 2013
(Photo credit: Simon Gross)

SUBMISSION TO UK PARLIAMENTARIANS ON ENDING ORGAN PILLAGING IN CHINA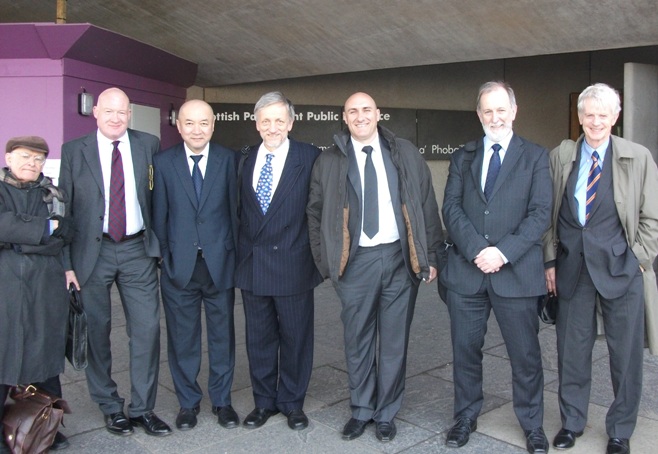 Outside the Scottish Parliament
David Kilgour's Talks at Westminster, Cambridge University, Oxford University
The Scottish Parliament and Chinese organ transplant abuse
Ten things you should know about China

25th Anniversary of Iran'S 1988 Prisoner Massacre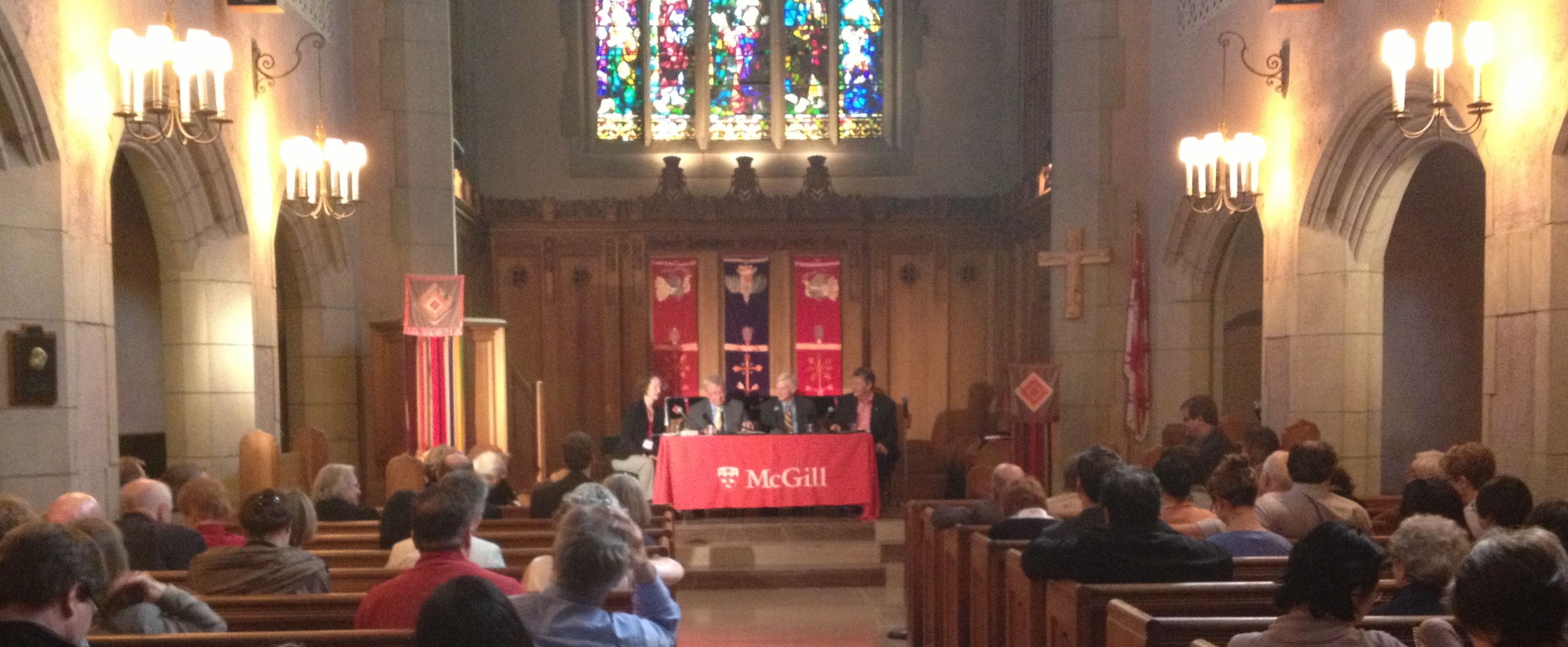 CONFERENCE ON BRIDGING THE SECULAR DIVIDE, Religion and Canadian Public Discourse Session on Poverty and Inequality

BRIDGING THE SECULAR DIVIDE, Religion and Canadian Public Discourse, VIEW FROM THE HILL SESSION
Neil Reynolds 1940-2013: We might go out of business but nobody can fire us or restructure us. 'Best talent scout for Canadian Journalism'

Reynolds believed in newspapers, and the people who make them
(Photo credit: The Globe and Mail)
Peter Worthington, 86: Intrepid newsman fought for the little guy
(Photo credit: The Globe and Mail)
Page 1&nbsp2&nbsp3 &nbsp4 &nbsp5 &nbsp6
---
More Photos
| | |
| --- | --- |
| Local and Regional Photos | Canada and the World Photos |